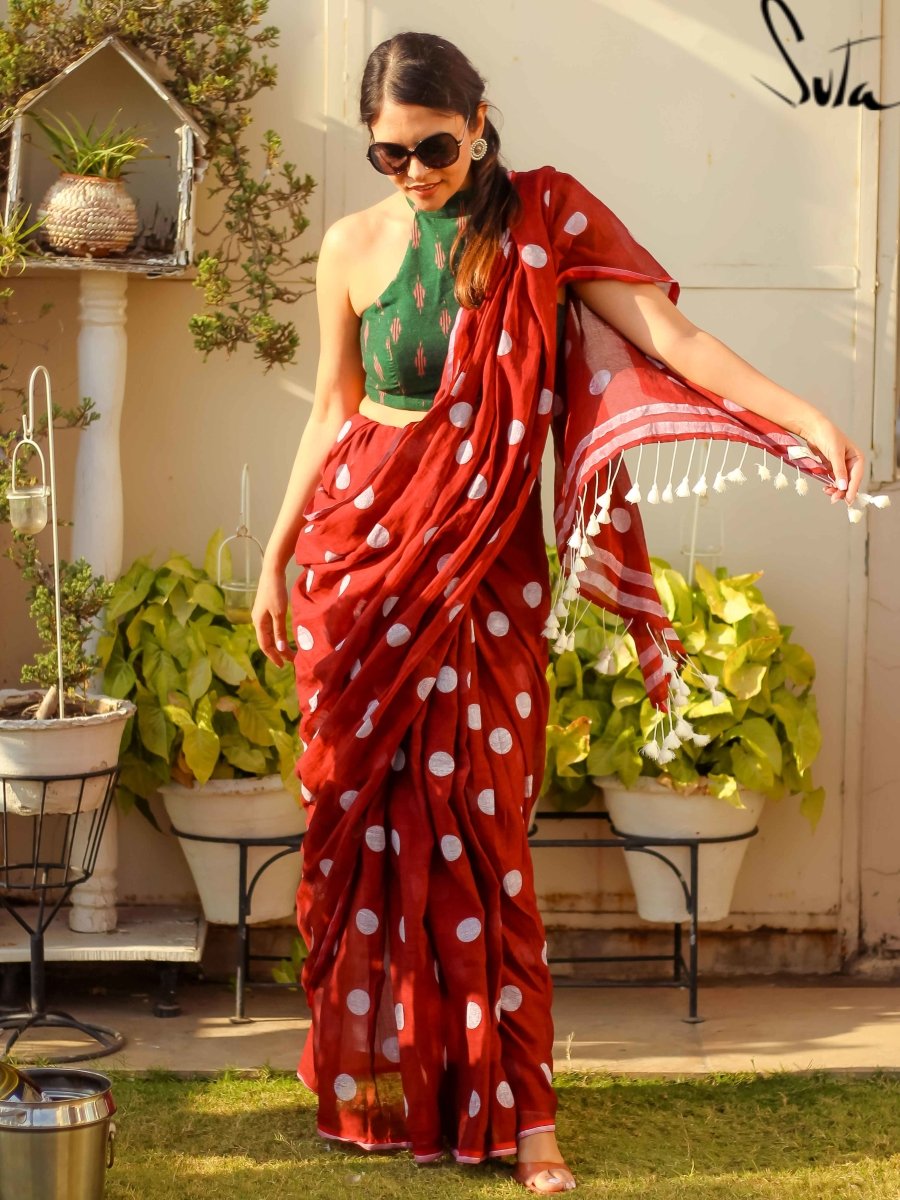 Mamma Mia (Saree)
SKU: SUTAPR113
Sale price

Rs. 2,900.00
Regular price
(/)
MRP Inclusive of taxes
---
Buy it with
Pre Drape This Saree
(Rs. 1,900.00)
Pre Drape
Free shipping on domestic orders above Rs. 2,000
Country of Origin: India
Manufactured & Packed By: Suta Pvt. Ltd.
Registered Address: Om ShivAmbika Co-Op Hsg Soc, Kalina, Santacruz East, Mumbai-400098
Details
Story
Description
Product Type: Saree
Length:  5.5 meters ; Width: 47 inches
Blouse Piece: No
Wash Care: 
1. Hand wash separately in cold water and salt 
2. Don't soak it in water for more than 5 minutes 
3. Medium iron
Blouse:  The model is wearing a blouse named as Emerald Dreams
Disclaimer: The pictures are clicked in daylight. Color may vary slightly from the image due to the screen brightness.
What You will Recieve: 1 Saree
"There was something about this aunt that all of us cousins loved! Our eyes lit up like mobile phone flashlights at a concert to the tunes of this rockstar at home. She played guitar, she introduced us to Mamma Mia and she gave us goals to grow up to. Inspiration is most intense when it comes from close quarter, isn't it?" As she narrated all this to the little one in the crib, she beamed in pride for having become what she always wanted to be - that fun aunt! This was her legacy!
This maroon beauty of a saree in made-in-heaven mul with screenprinted polka dots is a stunner!
The designs on this fabric come alive on our made-in-heaven mul sarees through an intricate process known as screen-printing. This process involves the usage of a mesh-screen made of synthetic polymers that is strung onto a metal or wooden frame at high tension.  A stencil with the negative image of what is to be printed is placed beneath the screen and emulsion is applied to create a positive image that lets the dye seep through the screen. The dye is then applied on the fabric through the screen to print the desired image. Every design for screen-printing is made with a live-sized screen and each colour of printing requires a separate screen.So, the process of printing gets more and more intricate with addition of more colours in a design.It also makes the work of artisans more laborious as a result. The screens that are created for printing are stored with utmost care to keep them safe from damage or distortion.The lengthy procedure and the many steps involved become worth it when the beautiful final product is created. 
The base fabric for these sarees is the forever-favourite made-in-heaven mul. 
The mul cotton is what we call 'made in heaven' at Suta. Known in West Bengal as mul mul, the fabric is what can be categorised as muslin cotton. It is believed that this fine method of weaving cotton can be traced back to even before the Indus valley civilization. What makes this fabric special is the almost magical process of weaving it. Cotton fibres are separated and spun into strong threads. The lightest and the most delicate fibres are separated and are then spun into muslin thread. These are then woven into fabrics by skilled weavers. The history of muslin weaving is a beautiful chapter in the history of Indian textiles. The process of the yore was much more complex and involved many unique tools that look primitive but worked like magic. The upper jaw of a catfish was used to initially clean the cotton before spinning. To separate the lightest fibres, a Dhunkar (a bamboo bow) was used, which when strung in a distinctive way made the lighter fibres rise above the heavier ones. This process gave the title 'woven air' to the muslin fabric.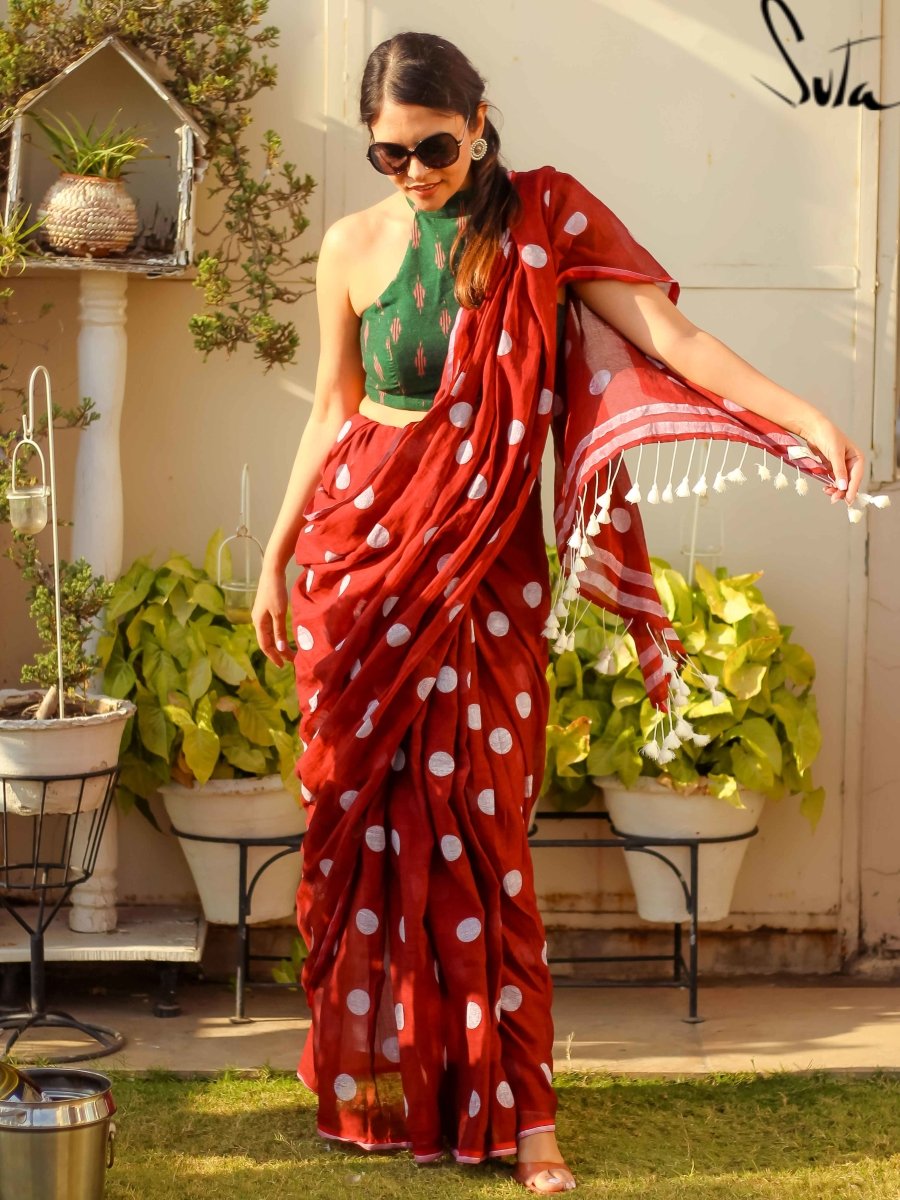 Mamma Mia
Sale price

Rs. 2,900.00
Regular price
Choose options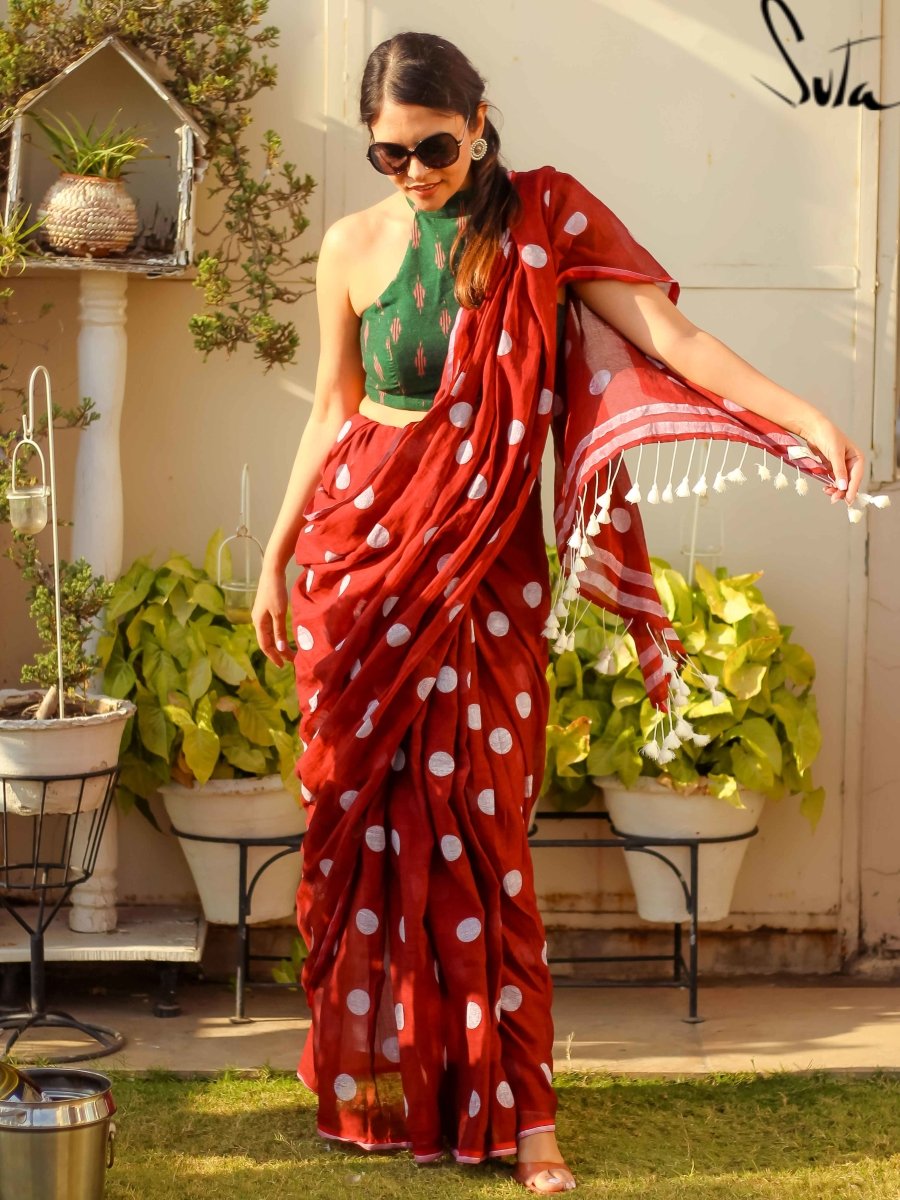 Mamma Mia
Sale price

Rs. 2,900.00
Regular price
Sale price

Rs. 2,900.00
Regular price
(/)
MRP Inclusive of taxes
---
View details