Entry number three-
Saree: Jamdani Cotton
Dear Diary,
Today was a good day for me. I got to go out for an awards night after a while and got some much needed time in spotlight. I have gotten quite accustomed to the spotlight because the lady that I chose (oh yes, I choose the lady who wears me. Not the other way round) attends a lot of parties and functions. The lady is an artist who dons many hats and one of the many things she does is to promote the use of my cousins, distant-relatives and just people from my species. That's right; she promotes the use of handloom sarees and is sort of a model on social media who supports various businesses that deal with the same.
Recently, I peeked over the shoulders of the lady while she was typing away on her laptop and saw that she had taken up the #100sareepact. I was thrilled that I ll be worn more, but later, there was this big cupboard room discussion going on in the wardrobe between the heirloom sarees about how they used to worn every single day! Many heirloom sarees were worn by the lady's grandmother and have been passed down. It seems back then, women used to wear nothing but sarees most of the time. How cool! My overactive imagination was set into action by this wonderment and I wish I had existed back then when women wore sarees like their second skin. Imagine how much of positivity the heirloom sarees must have accumulated from the wearers and how blessings must be travelling from one generation to another through sarees(my species, my species!). It made my pallu swell high with pride (or maybe it was just the sudden cool evening breeze after a hot afternoon but it felt good ok?). I was further awed by the way women from the previous eras styled sarees. Apparently, the blouse that is mandatory today was not even a part of the style back then. Women used to take advantage of the fluidity of sarees and drape them in the most comfortable drapes and did not use extra clothing like blouses or petticoats. What divas they must have been! This was later modified by the English sense of style after British invasion and they are believed to have started the tradition of wearing blouses as they considered it was otherwise crass. This made me all dreamy and I suddenly wanted to time travel or at least do the next closest thing and star in a period movie (don't start your protests already).
Talking about olden days, I started remembering some of the stories that were passed onto my threads through the hands of weavers. These weavers have been in the business for centuries and know the in and out of our history. Each time they weave a saree, their magical touch gives us a peek into our own history. Particularly for us Jamdanis, we get more than a peek as the weavers spend a lot of time with us and weave our complicated designs. I came to know that Jamdani means flower vase in the Persian language and that our roots are believed to be from the Mughal artisans. When I look at myself in the mirror, I see almost air-like fabric with designs that seem to be floating on it. Why are they called weavers? Shouldn't they be called magicians? In meetings that the lady attends, I often hear that weavers are diminishing in number and it makes me very sad. These weavers are people who show the world what human beings are capable of. They show the beauty that dedication produces and they give hope that there is still magic in the world. They are my favourite people and I feel that these are the people that the world needs more of (trust me I ve seen all kinds of humans).
I see a lot of love for us Jamdanis all around (well, who can blame them) and I just can't see how people want more of us but are not bothered about the weavers disappearing. I hope I see a change in this situation in my lifetime. Because let's face it, Jamdanis are beautiful and the world cannot lose us. I mean, did you see Priyanka Chopra wearing a Jamdani while receiving her Padma Shri? I was all whistles and cheers as I watched it from our very own peephole TV. In fact, the lady even got a little suspicious and came in to take a look at my shelf. It must have been my whistling sounds or maybe it was one of her routine no-purpose visits where she just takes me and admires me before tucking me in again. What? Modesty is not my strength but hey why should it be. I know I attract the spotlight and I know I shine in it like no other. I'm proud of myself and I think we all should be. Not just about ourselves but also about our heritage, culture, arts and most importantly our artisans.
Ok then, I'm really tired from all the talking now and I need to recharge. Maybe I'm not an extrovert. Maybe I'm an ambivert. Hmm…must think.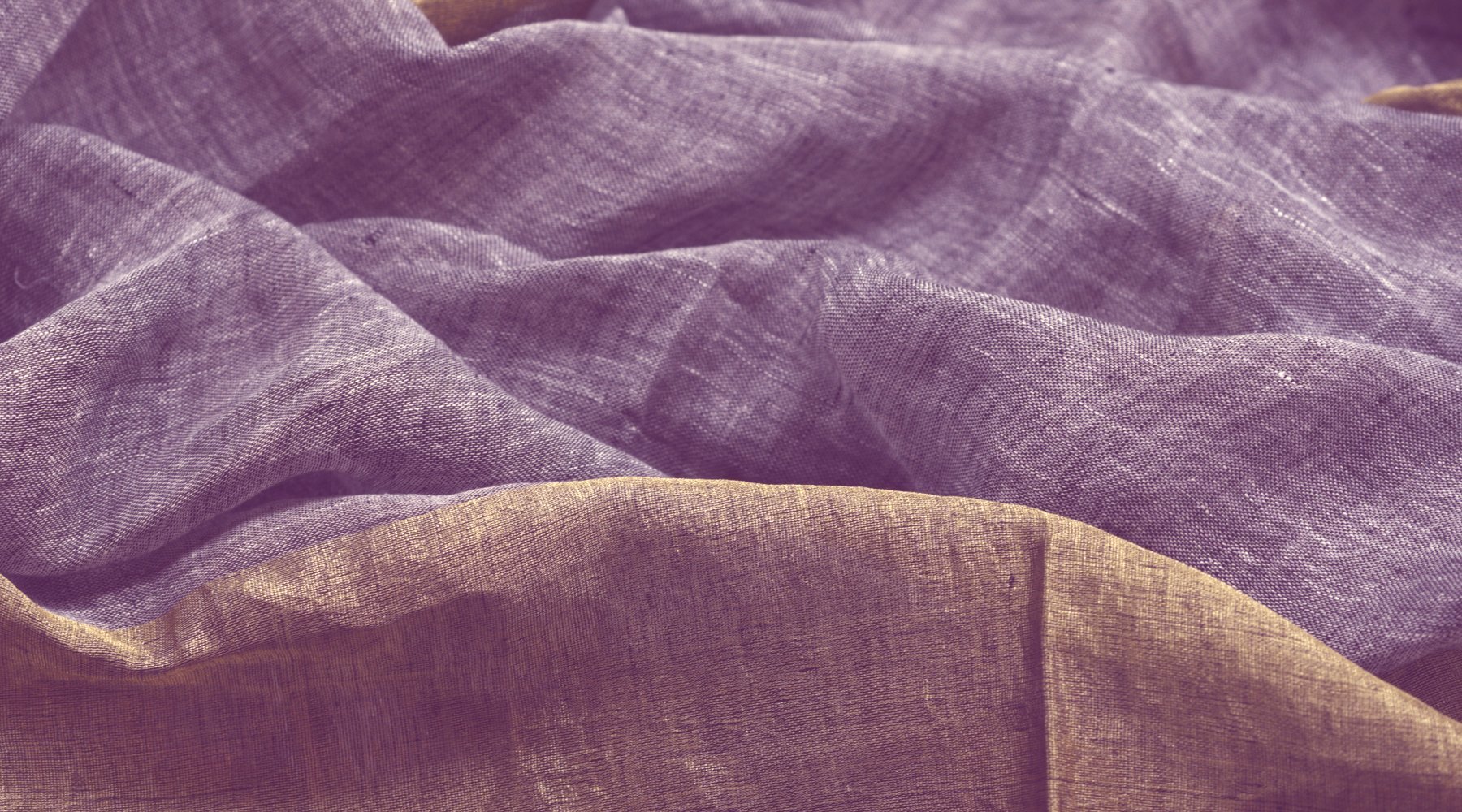 Entry number five- Saree: Linen Dear Diary, Hi! I am so excited to write my first entry. I can already see that our friendship is going to be a special one! Today, I got worn by the lady as she spe...
Read more
Entry number four- Saree: Jamdani Cotton Dear Diary, So, today was a day of rest and I lounged to my heart's content in my beautiful saree bag at a quiet corner of the wardrobe. A day in the spotli...
Read more